About

Frequently Asked Questions
I've never heard of a community paediatrician. Who are they?
Community Paediatricians are children's doctors who specialise in childhood behavioral disorders, childhood disability and complex care. They also have additional training in safeguarding. Community Paediatricians regularly liaise with schools, school nurses and the Education Authority to help children who are struggling to access school. Community Paediatricians may see children with autism, ADHD (attention deficit hyperactivity disorder) behaviour problems, Down Syndrome or disabilities of any cause. They offer a diagnostic service for childhood deafness.
I am a teenager and I'd like to be seen on my own. Is that possible?
The first appointment usually takes about an hour. The doctor will take a detailed history, watch your child while they play, and examine them. They may do a developmental assessment.
I am a teenager and I'd like to be seen on my own. Is that possible?
Yes! Community Paediatricians regularly see teenagers independently from their parents. However, it's usually a good idea for parents to come too so they can come in at the end of the appointment. They're usually concerned/ worried about you and doing their best to help.
If you really want to be seen entirely alone that's fine. You need to know that the paediatrician may have to involve other professionals if they are really worried about you.
Hospital
Affiliations
Children require extra time, monitoring, specialized medications and specially trained health care providers who are compassionate and understand kids of all ages.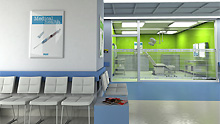 Children's hospitals aren't just buildings—they are key pillars of the community, providing services available to all children through urgent and emergency care, primary care and wellness, injury prevention and child abuse prevention, community fairs and in-school health services.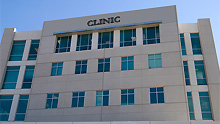 Children's hospitals are designed with children in mind, and have specialists, services and technology not found in other hospitals.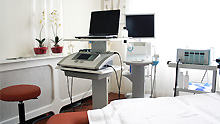 families of children with complex medical conditions, this frequently means travelling long distances, often across state lines, to meet their child's specialized care needs.